New Restaurant & Coffee Shop: The Green Wood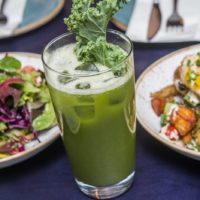 The Green Wood is a new restaurant and coffee shop located at 1402 Queen Street East. With a wide selection of cocktails and ethically sourced foods- they are an interesting and exciting addition to Leslieville. Learn more about them at eatgreenwood.com and check out the the following profile on BlogTo.
Comments
Comments. Tell us what you think...