Good Bye Red Rocket!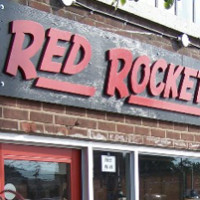 It is with teary eyes that we say good bye to one of my fav coffee shops in the east end. Its around the corner from my childrens school (duke) and makes the best coffee, not to mention the fantastic hot chocolate w/ gummy worms! They have looked for a less expensive lease and wound up on the danforth. We wish them good luck in the new location and hope to make it up to the Danforth to check out the new spot. We don't go "up north" to often though. Looking for a replacement? Try Mercury Espresso Bar at 915 Queen Street East.
Comments
Comments. Tell us what you think...