Featured Coffee Spot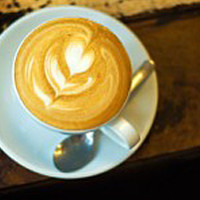 Looking for a good cuppa in the hood?  A must try (one of my personal favs) Mercury Espresso Bar @ 915 Queen Street East.  Handcrafted espresso and coffees from around the world.  You must try a cortado.  It is thick and creamy with a balanced flavour that brings out the espresso but softens the bitterness. Yummy!
Comments
Comments. Tell us what you think...